Fall is here, which means it's one of the most important stretches of the calendar when it comes to tending to your trees. Here at Excel Tree Care, we're ready and able to tackle any tree care and maintenance needs you might have in the Atlanta metro area!
Residential Tree Care & Maintenance in the Fall
Here's some of the upkeep and general landscaping you ought to consider doing—or having done—as those leaves shift into their autumn hues and start dropping.
Fertilizing
In some cases, fall represents a prime opportunity to fertilize your trees. Summer heat can deplete the soil, and the raking-up and removal of fallen leaves can deprive trees of nutrients they'd otherwise be able to take in this time of year.
That said, fertilizing should only be undertaken if a tree really needs it, and then only with the right amount of amendments. It's best to have a professional arborist assess your tree (or trees) and your soil to determine whether a round or two of fall fertilizing is what the doctor ordered.
Applying Mulch
You can help buffer your trees against both moisture stress and damaging cold in the coming winter by mulching around them. But don't pile mulch too thickly, and don't mulch right up against the base of the trunk, which can promote infestation and disease.
Raking & Otherwise Dealing With Fallen Leaves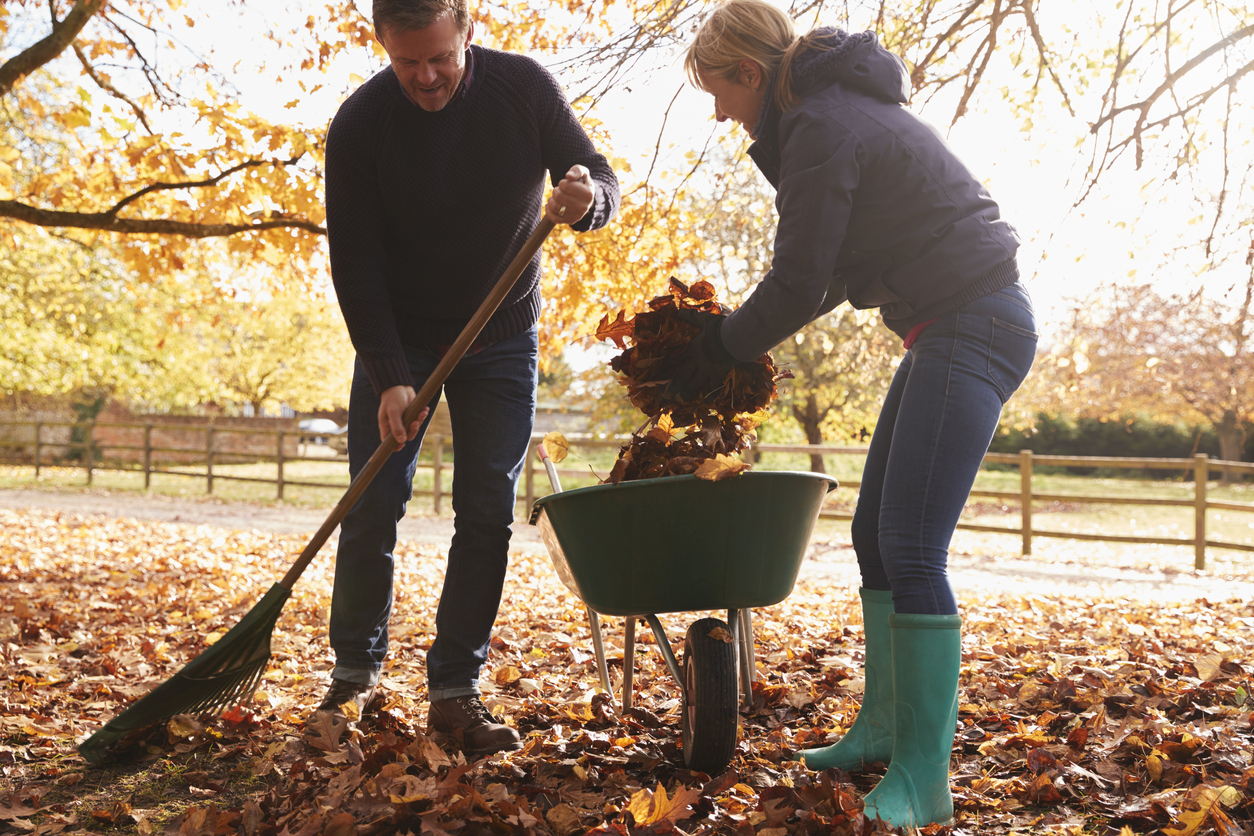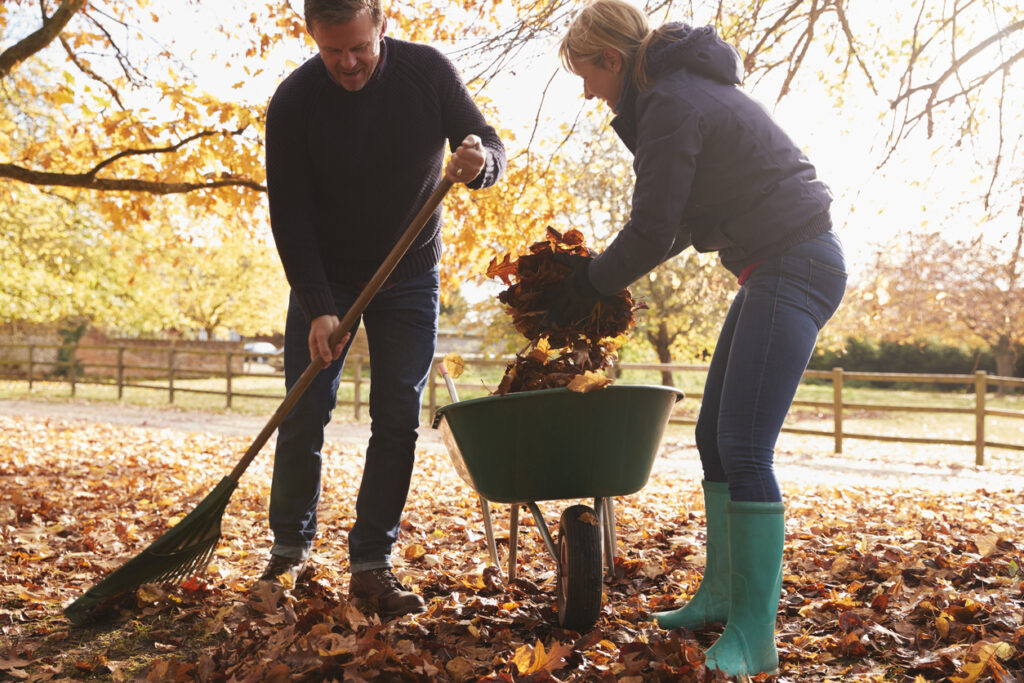 Of course, fall's defined more than anything else by leaves dropped by deciduous trees and shrubs. It's important to deal with that leaf-fall in the proper way to avoid problems down the line.
For one thing, you want to keep leaves off impervious surfaces such as driveways and streets and out of catch basins. Nutrients leached from decaying leaves can actually over-nutrify waterways when they're washed into streams and lakes, promoting eutrophication and algal blooms.
Leaving layers of dead leaves where they lie over the winter can also starve your lawn of oxygen and promote fungal growth—including of pathogens that may end up infecting your yard trees.
A good way to deal with fallen leaves is to rake them up and place them in a compost pile to use later in gardening and landscaping.
Assessing Signs of Tree Damage or Disease
Fall is a great time to give your trees a thorough once- or twice-over to ensure they're healthy and structurally sound. Look for dead wood, whether still attached as branches or subsidiary trunks or hanging as "widowmakers" in the tree crown, and have it removed. Check for signs of rot, disease, infestation, and other issues that may be weakening a tree. Dead wood in the canopy or a structurally compromised tree may come down without warning during winter storms or cold snaps, with property damage and/or injuries the potential result.
Planting New Trees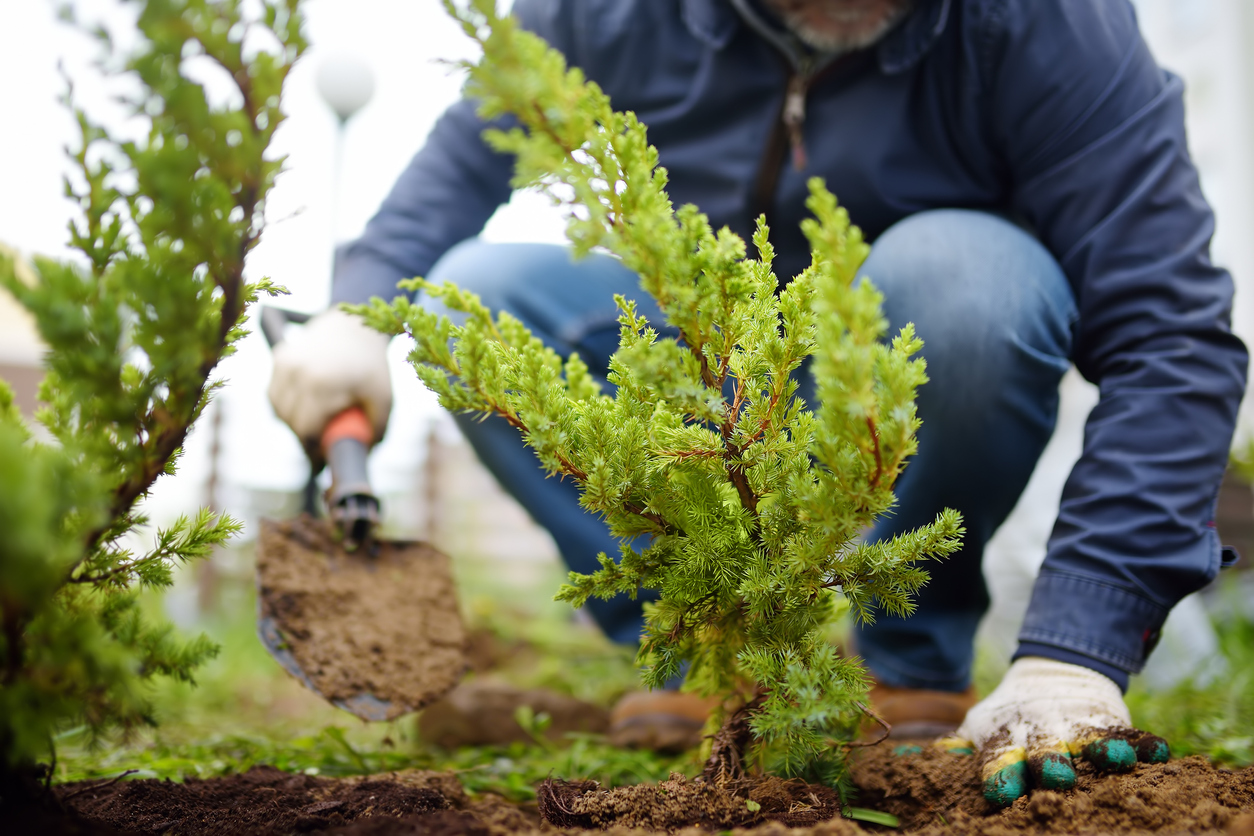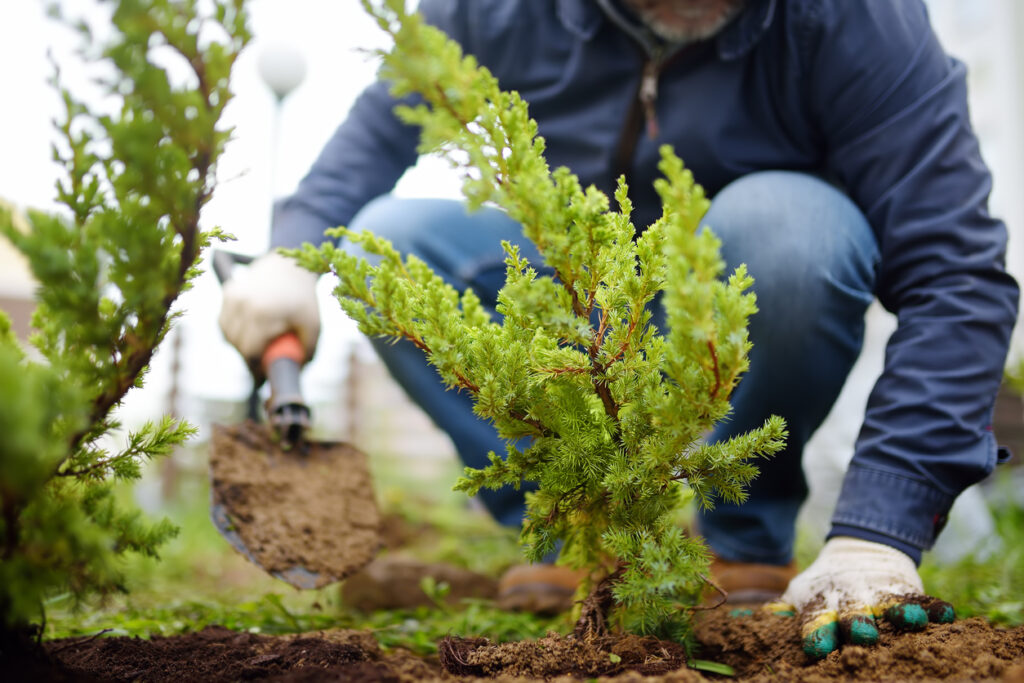 Autumn is an optimal time to put some new trees in the ground. It's past the season of major moisture and heat stress, which can be especially challenging for new plantings. And it gives young trees the opportunity to expand their root system and harden off ahead of winter—and thus the opportunity to jump right into the growing season come spring for maximum growth.
Contact Excel Tree Care For All Your Fall Residential Tree Care Needs in Greater Atlanta
Whether it's removing dead branches or other tree crown maintenance or assessing a tree's potential need for fertilizing, look no further than Excel Tree Care for all your arboreal care and upkeep this autumn! We serve the entire Greater Atlanta area, and are available 24/7 for any and all emergency needs. Get in touch at (404) 964-6508 or tyler@exceltreecare.com for a free quote, and let's get those trees of yours shipshape before wintertime!