Excel Tree Care Offers Tree Services for Alpharetta, Georgia
Licensed and Insured
We employ the latest techniques in tree removal, pruning, stump grinding and more!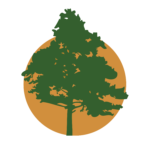 Your trees are an important part of your landscaping and can provide shade and beauty for your home or business premises in Alpharetta, Georgia. Excel Tree Care can help you maintain the health and the appearance of your trees to ensure the greatest curb appeal for your home or business. At Excel Tree Care, we offer the tree service Alpharetta residents need to keep their properties looking great year after year. Our team of tree technicians will work with you to deliver the best solutions for all your tree care and tree removal needs.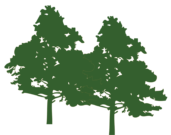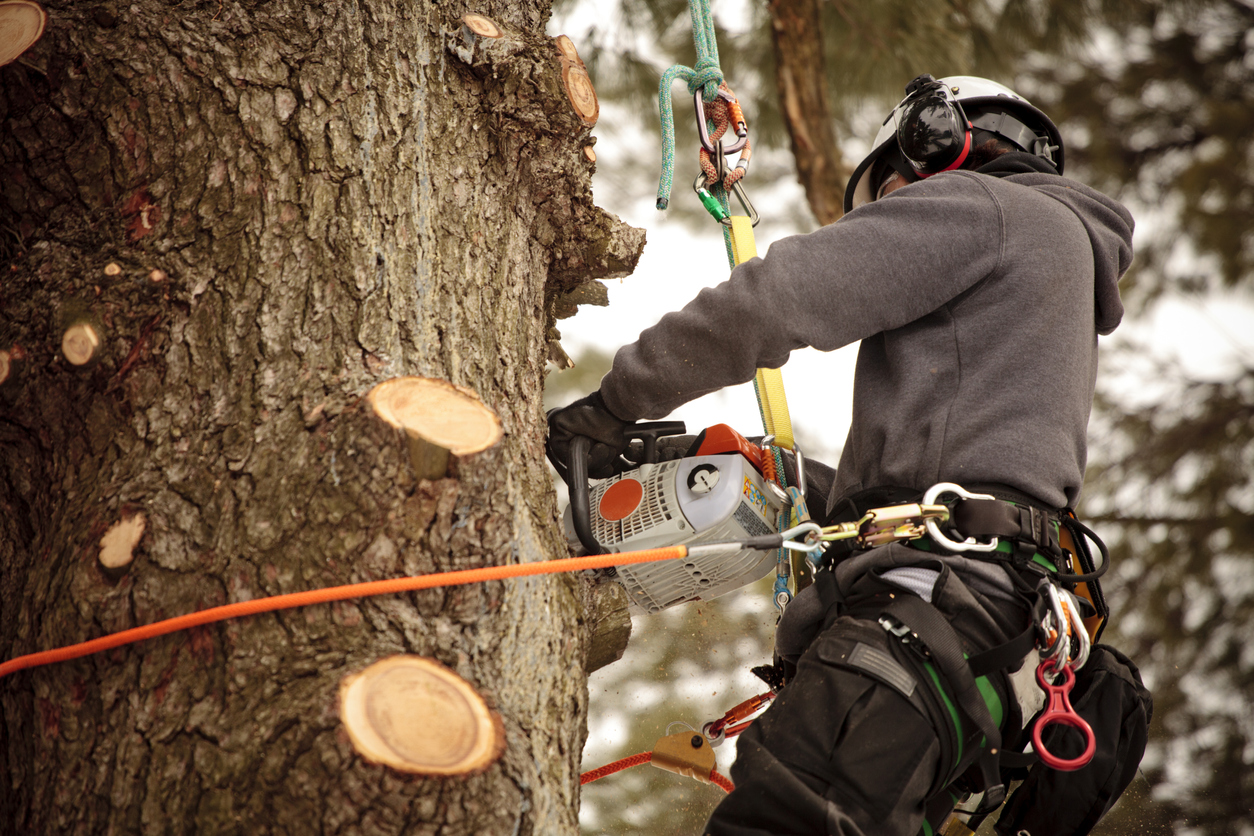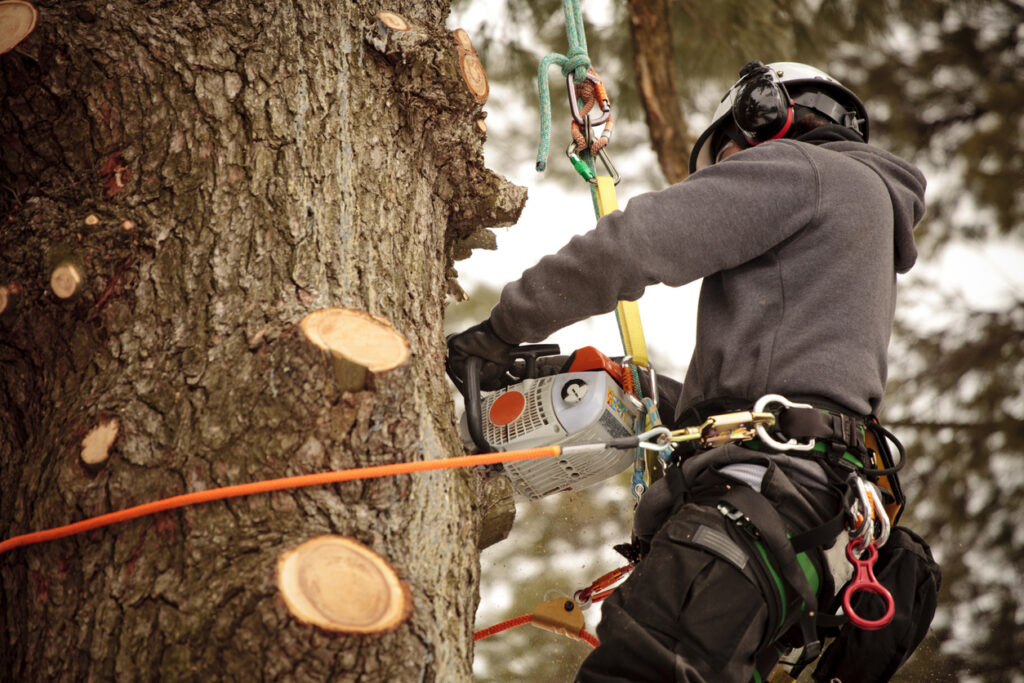 At Excel Tree Care, we offer a range of tree pruning options that are designed to suit the needs of our clients in Alpharetta. Our pruning solutions include the following options:
Deadwood pruning – a necessary step in maintaining your trees and keeping them healthy and strong. The technicians at Excel Tree Care can promote the healthiest trees for your Alpharetta home or business landscaping needs.
Thinning the crown – removes some of the weight on the tree and opens up the canopy to allow better visibility and to improve the health of your trees. Younger trees respond more positively to this process and can recover from crown thinning more quickly than mature trees. This pruning method is also known as structural pruning and can help to keep trees in the best health possible.
Raising the crown – is best accomplished by removing some of the lower branches. This improves the health of the tree and increases visibility by clearing away the branches that could block your view to the street or to other parts of your property. This method for pruning trees is also known as vista pruning because it opens up vistas on your property.
The team at Excel Tree Care offers limb and tree removal in Alpharetta to assist in your landscaping and cleanup efforts. Our tree removal team can remove entire trees or single limbs safely and efficiently. We have the equipment and the experience necessary to accomplish your project.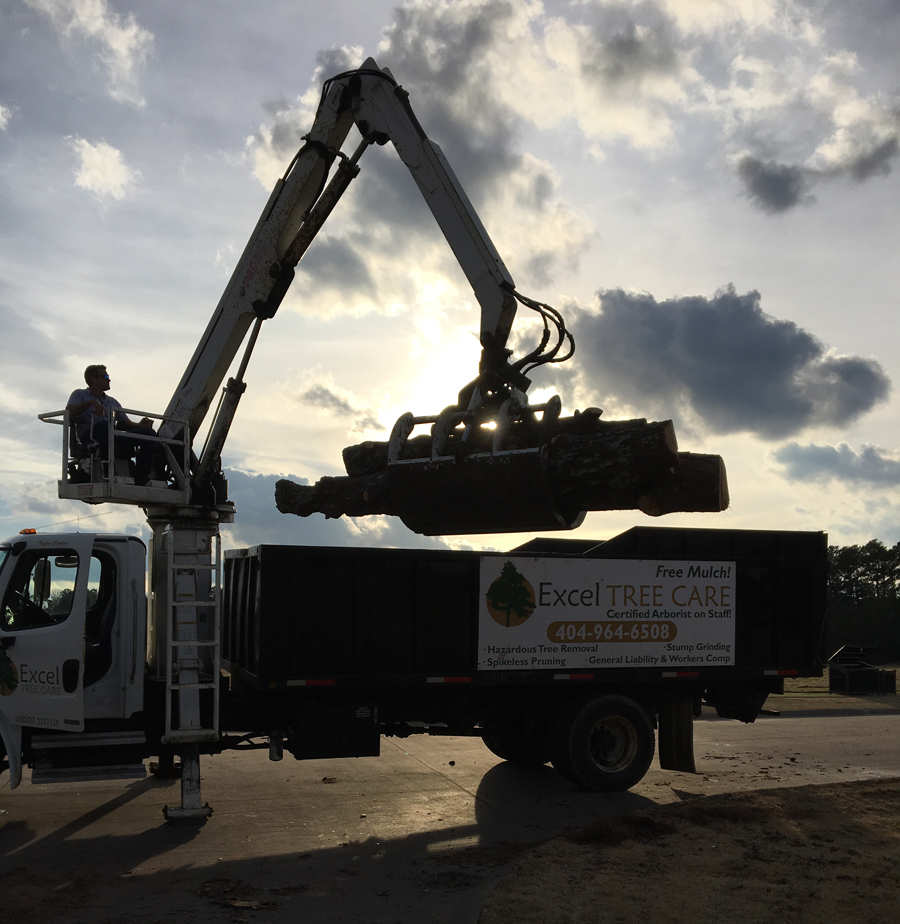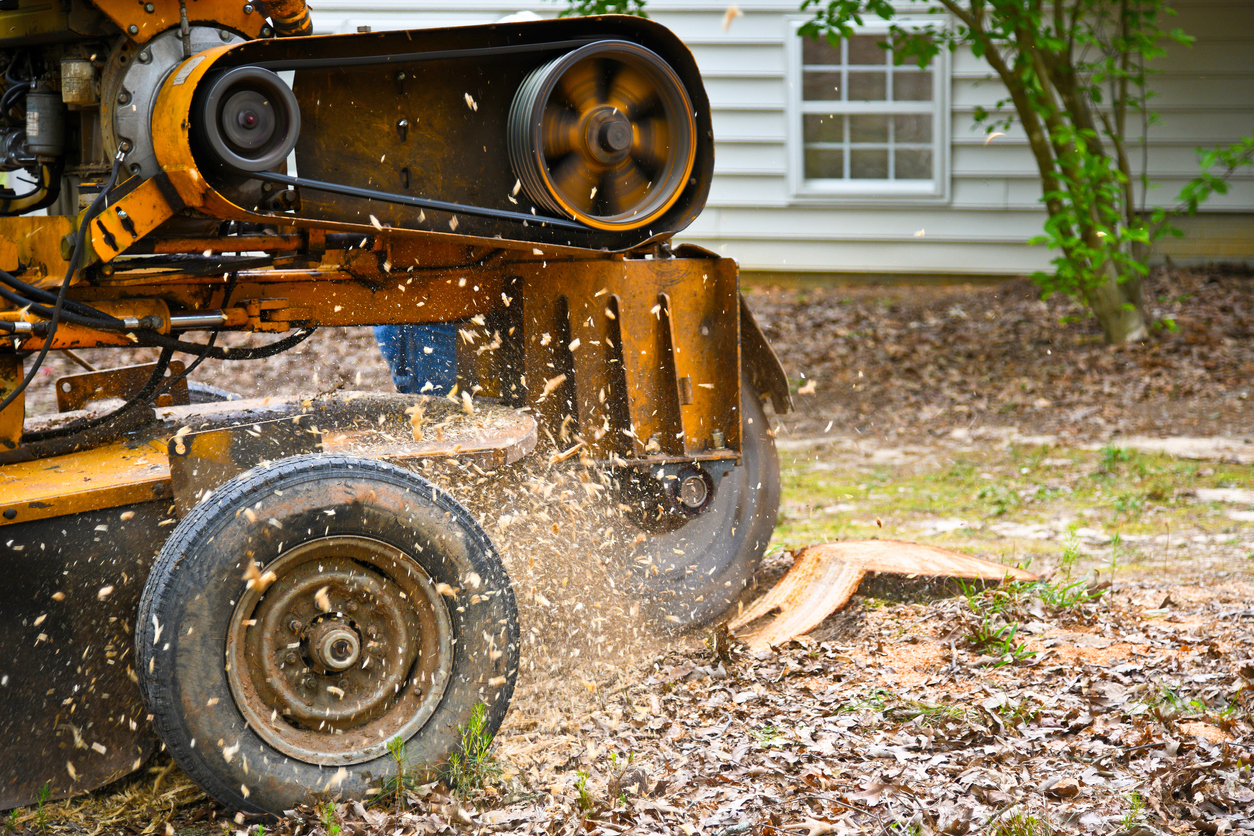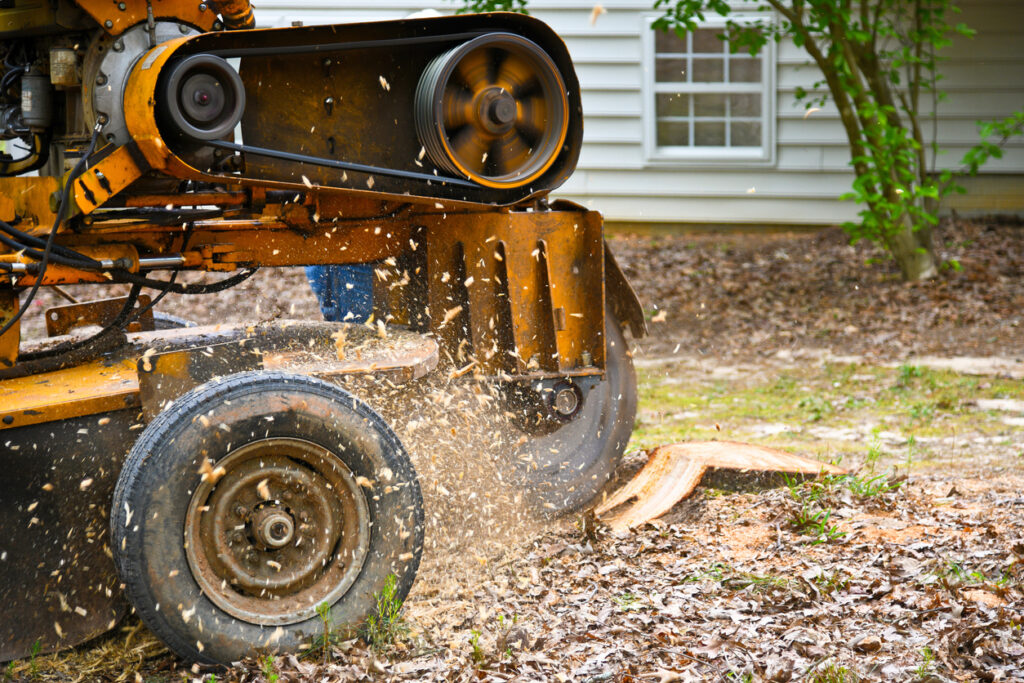 STUMP GRINDING AND REMOVAL
Stumps left behind can present a hazard to your guests and children and an eyesore on your property. Excel Tree Care offers expert tree stump grinding and removal to deal with these problems the right way and to promote the safest and most attractive environment for your Alpharetta home.
The Emergency Tree Service Alpharetta Residents Can Count On
If your trees have been damaged by wind or storms, Excel Tree Service offers tree removal in Alpharetta that can resolve these problems quickly and to your complete satisfaction. Our tree removal service in Alpharetta, GA, is available 24 hours a day and seven days a week so you can schedule your tree removal or restoration services and recover as soon as possible after severe storms strike.
Why Choose Excel Tree Care?
Our team uses low-impact methods to manage your tree care and cleanup projects. This allows us to leave your property in the best possible shape after your tree trimming or removal in Alpharetta. We treat your property with the respect you want and deserve to ensure you are happy with our services and the care we take on your behalf.
To learn more about our lineup of services, call Excel Tree Care today at 404-964-6508 or drop us an email at tyler@exceltreecare.com. We look forward to the opportunity to serve you now and in the future.