Excel Tree Care Offers Tree Services for Marietta, Georgia
Licensed and Insured
We employ the latest techniques in tree removal, pruning, stump grinding and more!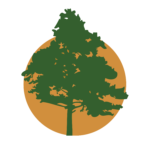 Trees are an important part of your home or business as trees increase property value, benefit health, help the environment and save energy. With trees being such a vital part of your landscaping, it's important to maintain their health and appearance. This is where Excel Tree Care can assist! Excel tree care can help maintain the health and appearance of your trees to guarantee the greatest curb appeal for your Marietta home or business. At Excel Tree Care, we provide the tree services that Marietta residents require to keep their properties looking great! Our team of experienced tree technicians will work with you to provide the best services for all of your tree care and removal needs.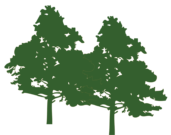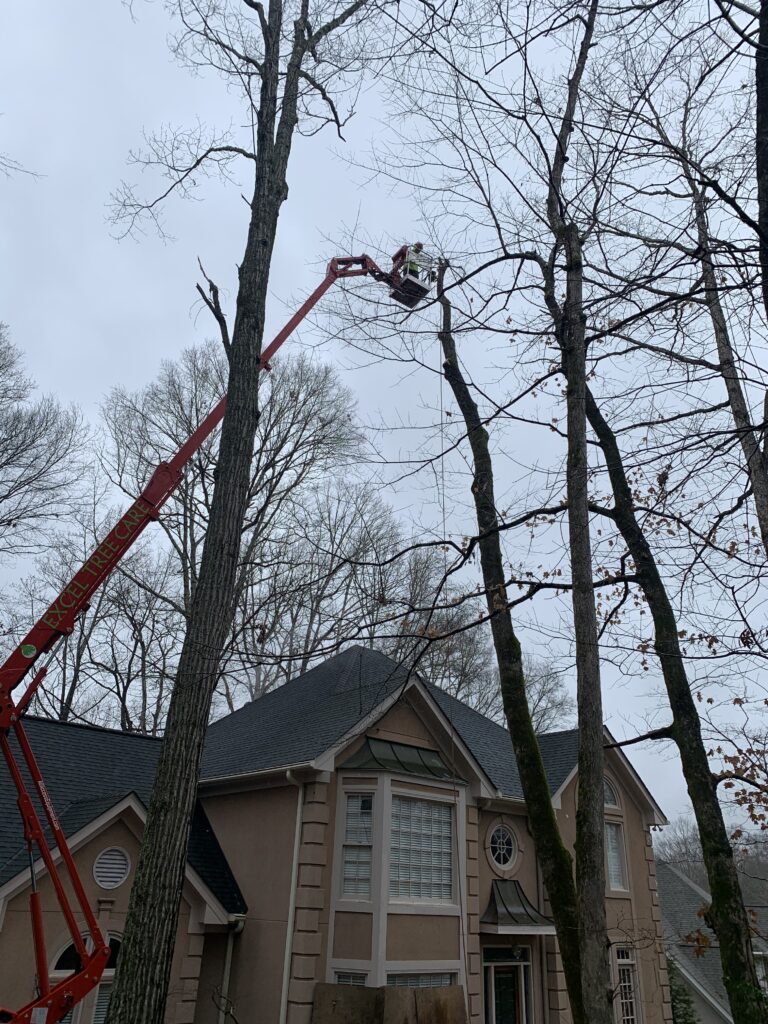 Excel tree care offers a variety of tree pruning options intended to fulfill the needs of our Marietta clients. Our tree pruning services in Marietta, GA include a variety of options for crown maintenance, including:
Crown Cleaning – removes dead, weak, crowded, hanging and broken tree branches to make room for healthy foliage to thrive. The process of crown cleaning also involves removing dangerous branches that present a hazard to people and property. Tree crown cleaning is especially important for mature trees because you want to make sure to keep aging trees healthy and safe.
Crown Thinning – cuts away dead and overgrown branches and stems. Crown thinning involves the selective removal of smaller branches to decrease the weight on tree limbs. Thinning the outer canopy of the tree is part of proper maintenance for it aids in increasing light and air flow, which encourages fruitfulness and growth. This form of tree maintenance helps property owners achieve their desired landscape while enhancing the health of their trees.
Crown Raising – removes the lower branches of a tree to provide more clearance between the ground level and lower branches. This is often done to make room for pedestrians, vehicles or property. It may also be done to clear sight lines in order to improve views or to allow more light to penetrate the ground for better grass and plant growth.
Crown Reduction – is when a tree's crown is reduced in height and spread by removing the top branches. Crown reduction is completed to reduce tree stress and is commonly performed when a tree outgrows its space. It is important that crown reduction be completed by trained professionals because if not completed properly, improper pruning can leave a tree prone to disease and decay.
The tree experts at Excel Tree Care offer limb and tree removal in Marietta to help residents with landscaping and cleanup efforts. Excel Tree Care's tree removal team can remove whole trees or single tree limbs safety and effectively. It is important to leave tree removal to the professionals because if you aren't an arborist, you likely don't have the proper equipment to safely complete the job, know if the tree should be completely removed, understand where it should be cut and know where and how the branches will fall when cut.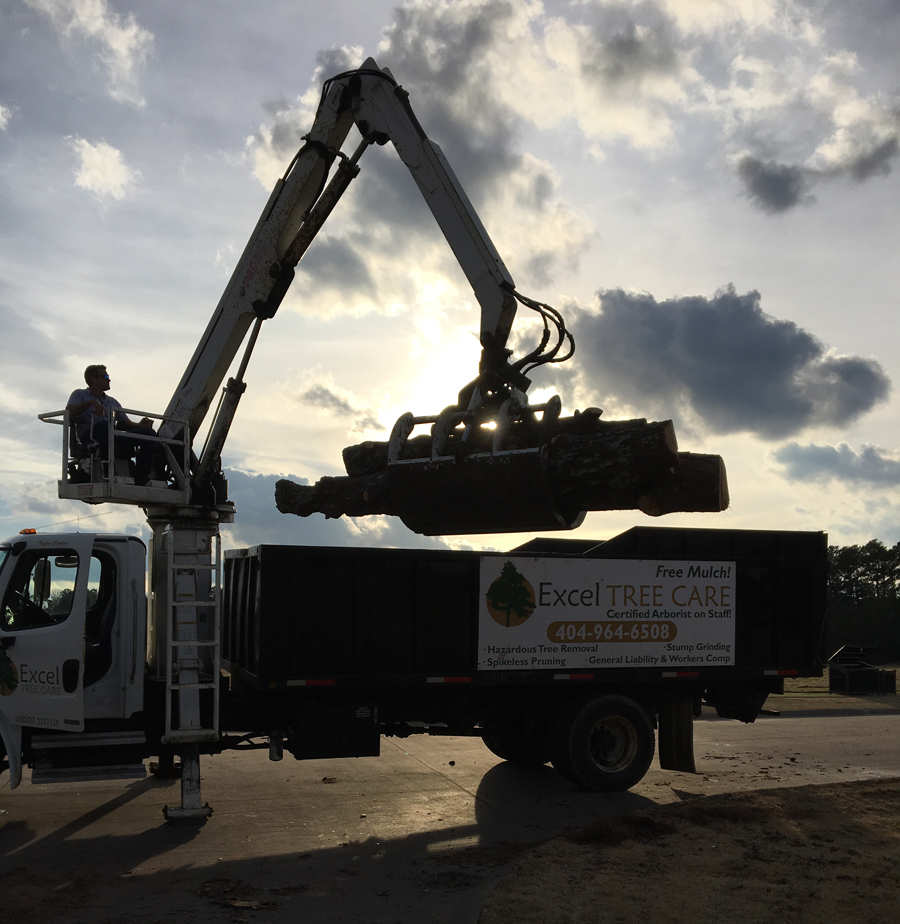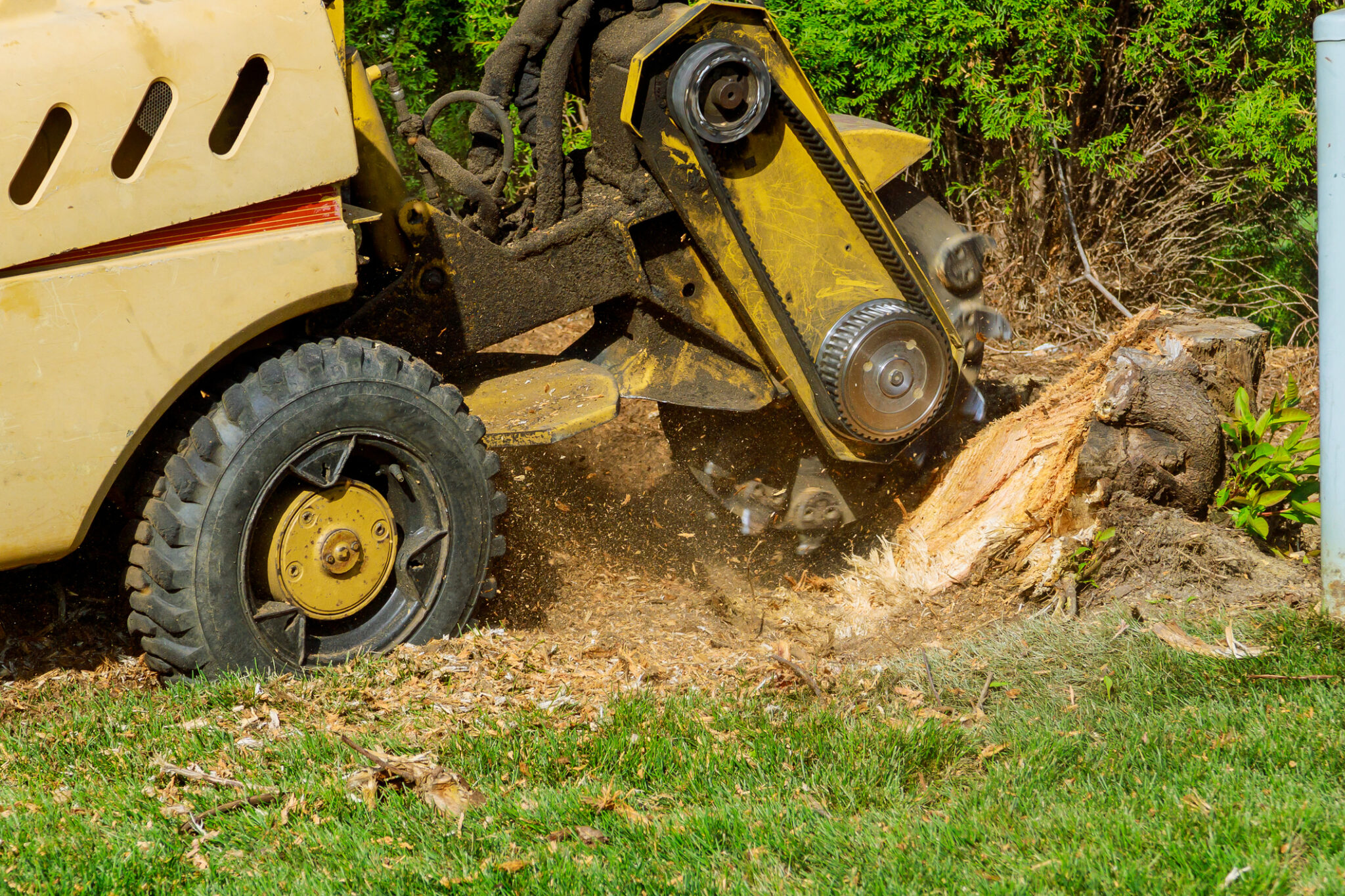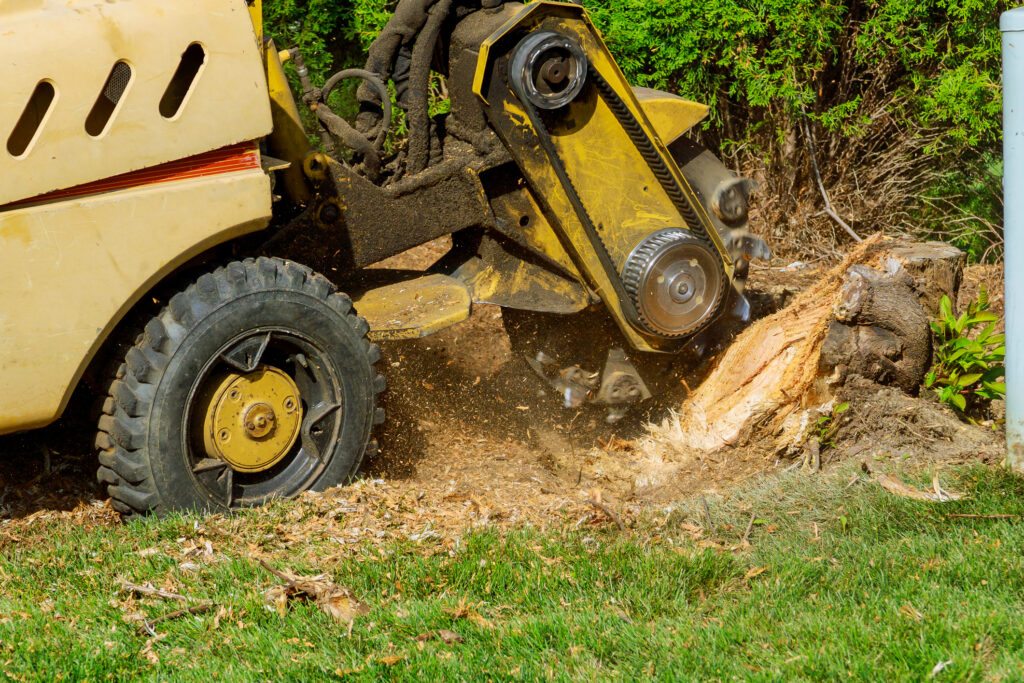 STUMP GRINDING AND REMOVAL
After a tree is removed, the stump that is left behind presents an eyesore that is often dangerous. Tree stumps present a hazard to guests and children because if a person doesn't see them, they can easily trip and fall. Tree stumps can also be dangerous to your lawn equipment because if you or the person operating the equipment fail to identify the stump and accidentally run over it, the equipment could become severely damaged. Stumps can also attract bugs and pests as they start to rot and you don't want them spreading to your home so it's best to remove them before any problems arise.
Excel Tree Care provides expert tree stump removal and grinding services to deal with these problems the right way. Removing or grinding tree stumps promotes the safest and best looking environment for your Marietta home.
The Emergency Tree Service Marietta Residents Can Count On
If you have trees that have been damaged by storms or wind, Excel Tree Care provides tree removal services in Marietta, Georgia. Excel Tree Care can quickly resolve your tree issues in Marietta because tree removal services are available 24 hours a day, seven days a week. This way, you can schedule tree removal or restoration services as soon as possible. Contact us today to get a quote for tree removal services.
Why Choose Excel Tree Care?
Our experienced team utilizes low-impact methods to take care of your tree care and cleanup projects, which enables us to leave your property in the best shape after your Marietta tree services have been completed. The professionals at Excel Tree Care care for your property with the respect it deserves.
To learn more about our tree care services, call Excel Tree Care today at 404-964-6508 or drop us an email at tyler@exceltreecare.com. We look forward to the opportunity to assist you with your tree services needs.