Atlanta sees its fair share of severe weather. Needless to say, violent weather can do a number on your trees. That's why pre- and post-storm tree assessments – and regular tree maintenance – are so important.
Here at Excel Tree Care, we provide a full range of arboriculture services, including upkeep and removal related to storm impacts that can keep your property looking beautiful and your trees more resilient while protecting you and your home.
Atlanta's Severe Weather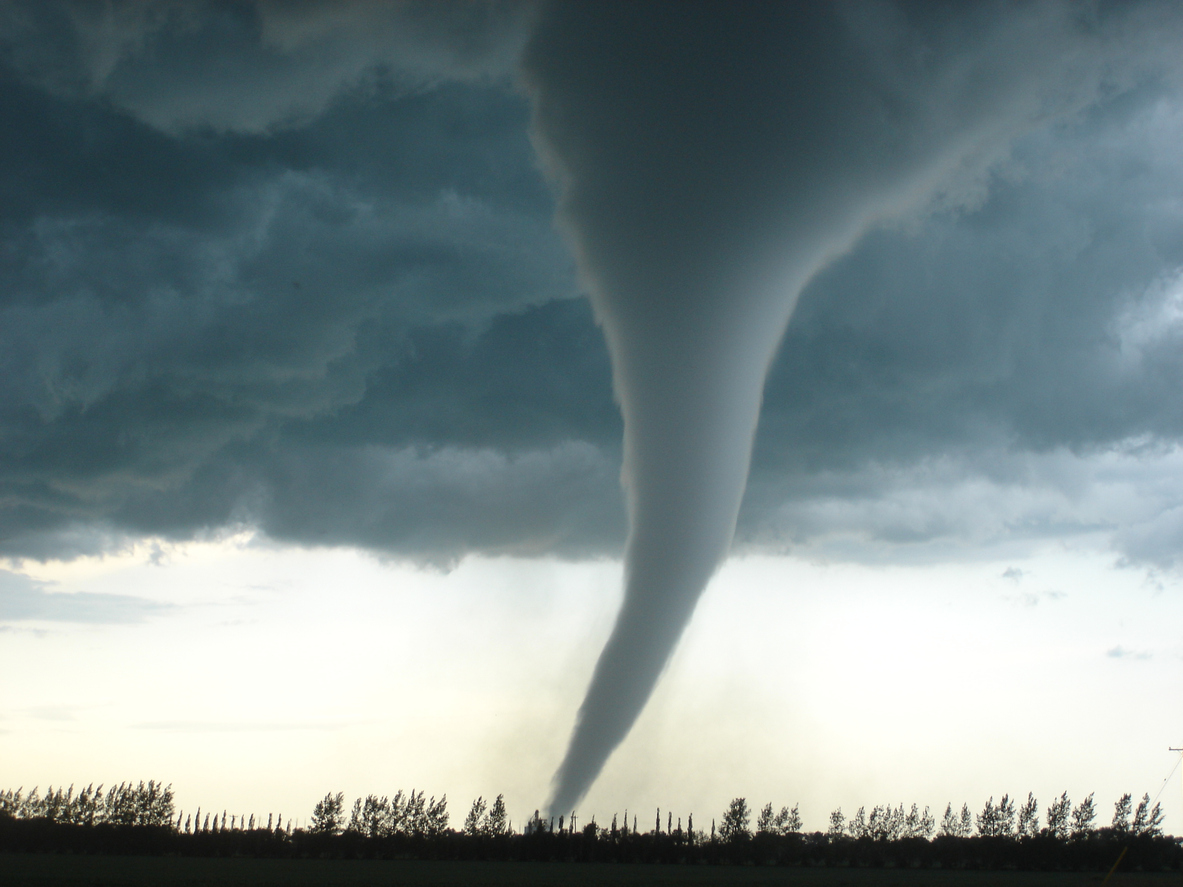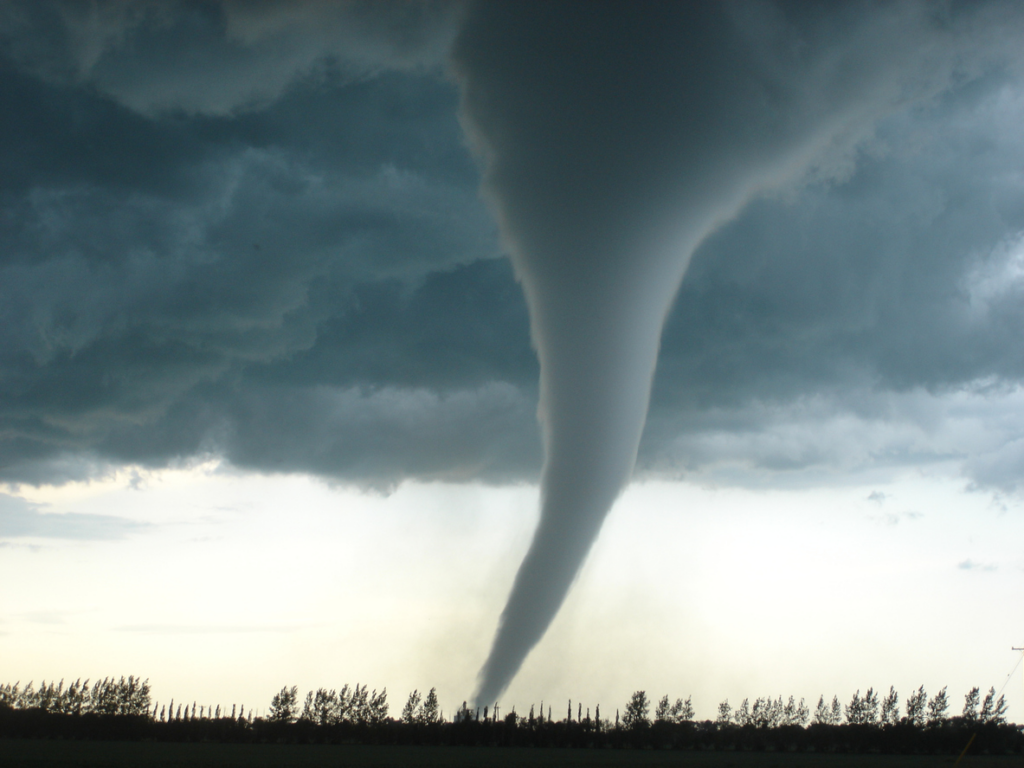 The skies over greater metro Atlanta and North Georgia in general can get pretty darn dramatic, especially from spring through fall. (Of course, winter weather brings its own major potential for tree damage, but we cover that subject in other blog posts.)
Strong thunderstorms are the most frequent threat. In an average year, Atlanta sees more than 50 storm days: defined by meteorologists as days when thunder is heard. So, there can be and (commonly are) multiple thunderstorms on a single storm day. Strong thunderstorm gust fronts and downbursts can cause significant wind damage to trees, while lightning certainly has its own major impacts. Hail, plus the waterlogged soils from downpours and flooding that can destabilize root-holds, are other possible sources of injury to your trees. Tornadoes occasionally form within severe thunderstorms, especially supercells, and these most violent of all storms can wreak absolute havoc on urban forests.
Although Atlanta lies far from the Southeastern seacoast, hurricanes and tropical storms definitely affect our region on a semi-regular basis. According to 11 Alive's Melissa Nord, 29 named tropical storms and hurricanes have passed within 100 miles of Atlanta since 1950. Because these huge, violent disturbances are fueled by warm seawater, they lose steam as they track inland, but even a decaying hurricane or tropical storm can nevertheless still bring fearsome winds and torrential rainfall to North Georgia.
Particularly in their outer rainbands, hurricanes passing over our area may also spark tornadoes – a terrifying double-whammy. Seven twisters whipped up in North Georgia last year as Tropical Storm Fred's remains rolled through, while Hurricane Katrina notoriously spawned 18 tornadoes in the region, including several rated at EF-2.
From broken branches to completely toppled trees, such storms can cause extensive destruction on Greater Atlanta lots and yardscapes. But there are ways to prepare for – and most safely and responsibly recover from – such disturbances.
"Storm-Proofing" Your Trees (as Much as Possible) & Dealing With Post-Storm Damage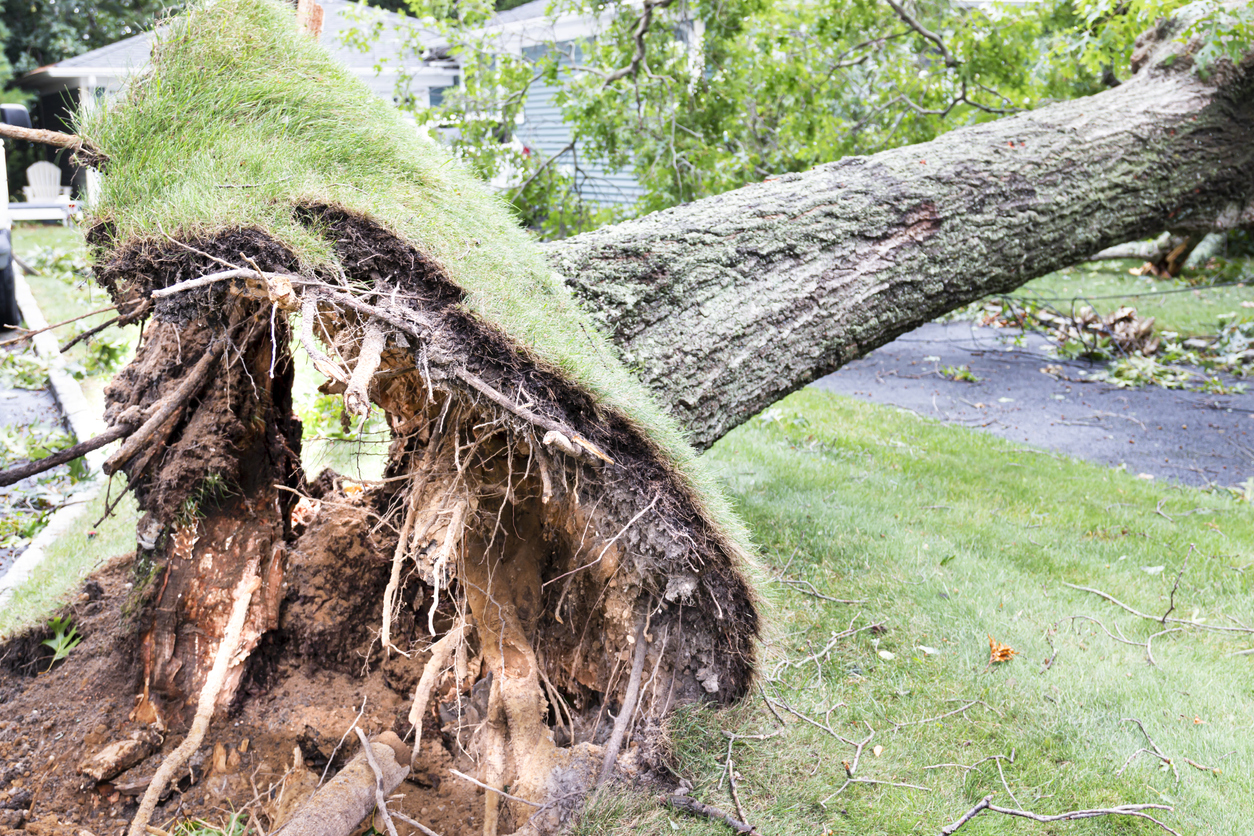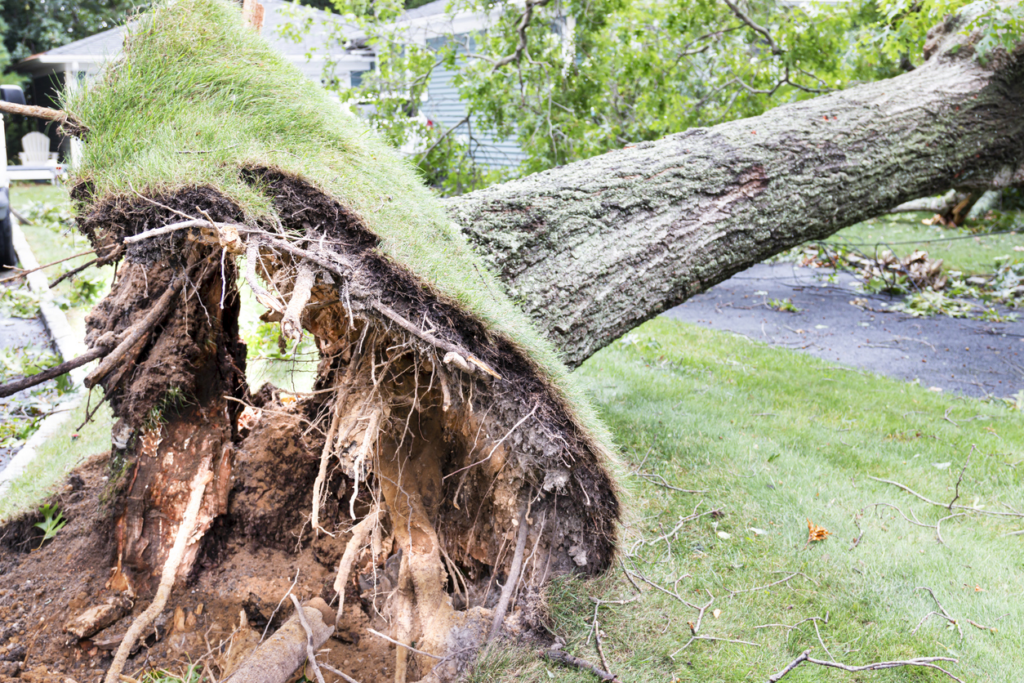 Routinely inspecting your trees for signs of disease, injury, and abnormal or lopsided growth is essential for storm-readiness. Dead or dying branches or side trunks should be removed, given their vulnerability in storm winds. Judicious tree trimming can better balance out a canopy, improving its resilience not only in heavy gusts but also in floodwaters or soaked soil. It can also remove dangerously overhanging boughs to better protect buildings, vehicles, and walkways.
Some off-balance or aging trees can be better secured against stormy weather using tree cabling and/or tree bracing. As with tree trimming, this is risky, even life-threatening work that should be left to professional arborists.
Following a storm, evaluate your trees for signs of damage. Given the severe safety hazard they often pose, badly damaged trees may need to be removed – again, by professionals with the right equipment and know-how.
Contact Excel Tree Care for All Your North Atlanta Tree Needs
That's where we come in! Whether it's expert tree trimming, cabling, and bracing jobs or emergency tree removal, look no further than Excel Tree Care for across-the-board arbor-care services in the North Atlanta Metro area. From deciding what to do with some canopy deadwood before storm season starts to taking down or clearing away a cracked or fallen tree after a hurricane's passage, leave this dangerous and complicated work to the experts on our team. We practice a Leave No Trace approach in all our work, minimizing the impacts to your property while we treat or remove trees.
Drop us a line by calling (404) 964-6508. We'll look forward to assisting you!