One of the flashiest trees on the streets of Metro Atlanta is the Bradford Pear. It's a justly celebrated cultivar of the Callery Pear, a native fruit tree of China and Korea, which has become enormously popular as an ornamental in cities and towns all across the country.
The Bradford Pear presents many worthy attributes, including a handsome pyramidal form, rich (and often long-lasting) red to yellow fall foliage, and—most striking of all—dense snowy blooms in spring that make it appear, as well-known University of Georgia horticulturalist Michael A. Dirr has described it, like a "white cloud." It's no surprise so many homeowners as well as municipalities have planted it on their properties. But there's a catch!
The Trouble With Bradford Pear Trees
For all its beauty and hardiness, the Bradford Pear's got some major drawbacks. First and foremost, it's downright notorious for splitting, shedding, and toppling. The branches grow at sharp angles to the trunk, and upon reaching 15 or 20 years old, they often begin to quite literally crack the tree apart. Limbs or sections of trunk often fall off at this point as part of the natural aging process and an expression of the tree's infamously weak wood.
Add high winds, storms, ice buildup, or simply a bout of heavy rain to the equation, and you've got all the more trouble with broken branches or entirely toppled trees. It goes without saying that this fragility and susceptibility to breakage makes the Bradford Pear a potential hazard to cars, buildings, and other property.
Another issue with the Bradford Pear is that it can be quite fast-spreading to the point of being classified as an invasive.
It's worth noting, too—though this is certainly a more minor caveat than the above—that those gorgeous white flowers don't smell terribly good, either!
Turn to Excel Tree Care For Tree Removal Services & Other Assistance With Your Bradford Pears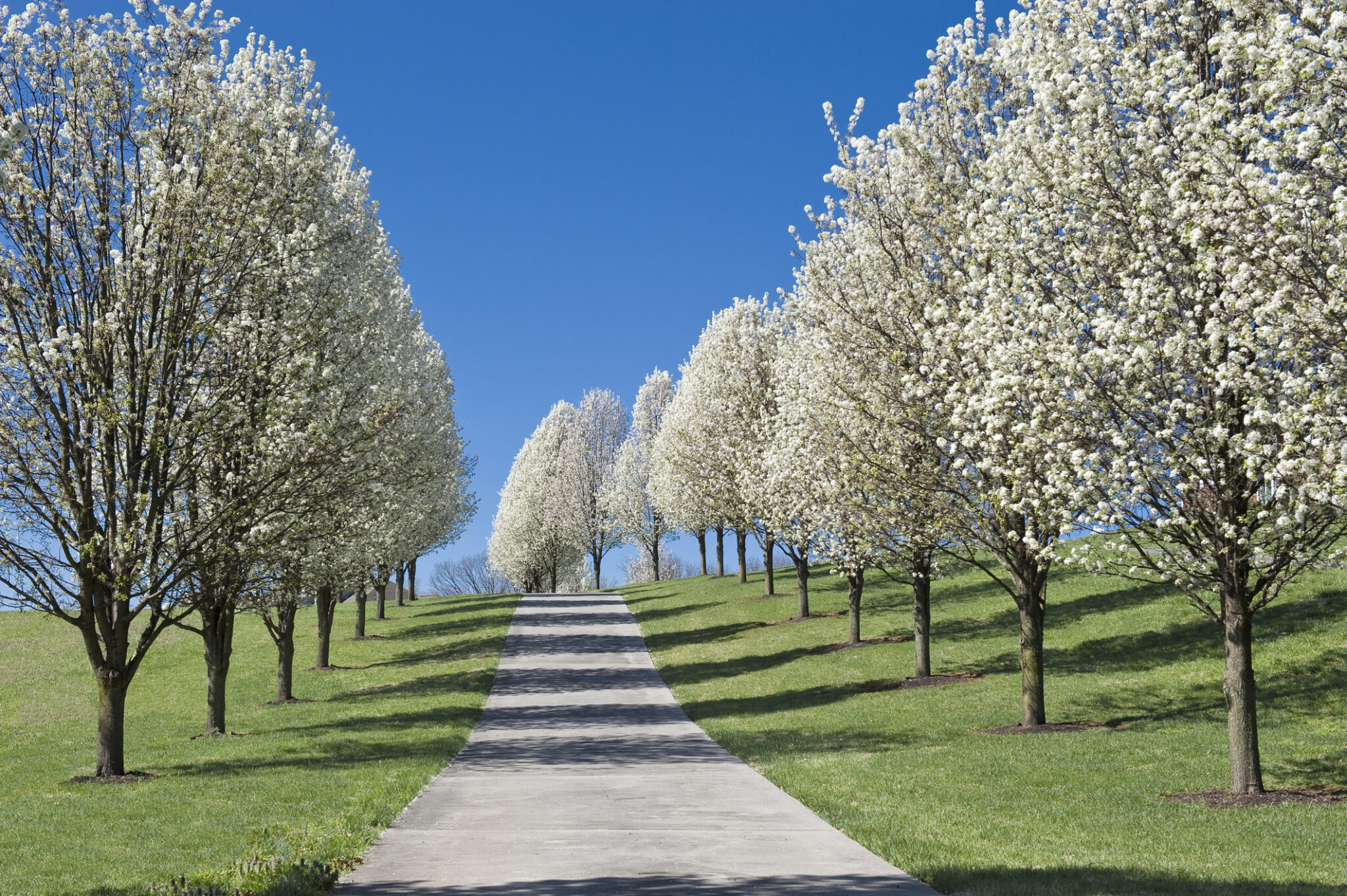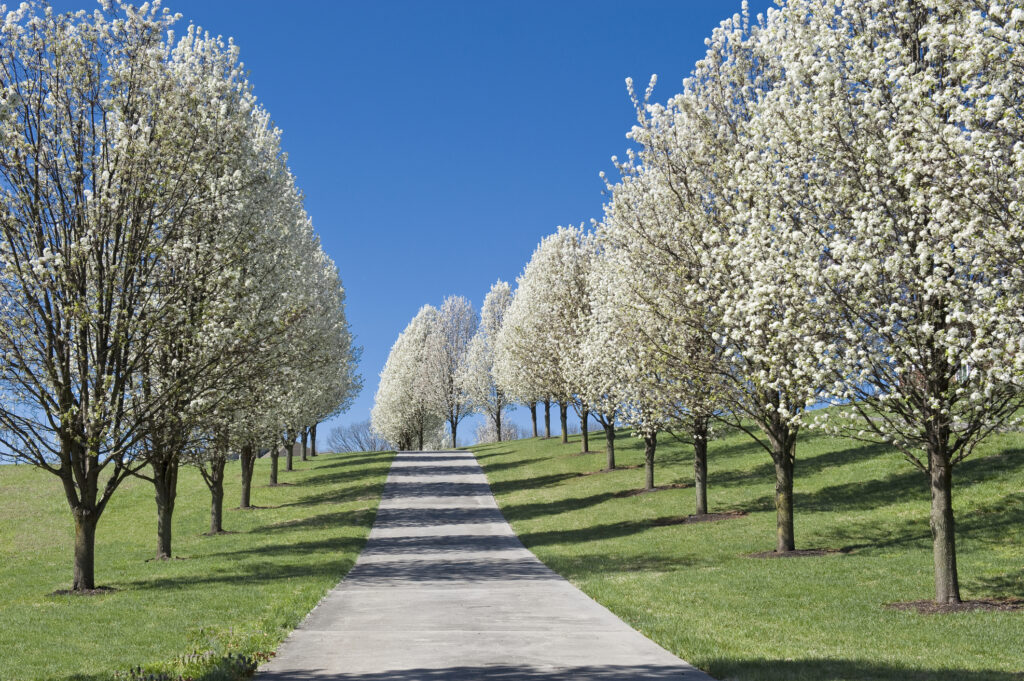 To determine whether your Bradford Pear presents a hazardous situation – or to deal with a tree that's split or tumbled – look no further than Excel Tree Care. As a trusted certified arborist based in North Metro Atlanta and serving the entire area, we've got the skills, experience, and equipment to deal with any arboriculture issue, including those often pesky Bradfords!
We can evaluate whether a particular tree may need to come down, or at least be judiciously pruned, to eliminate or reduce the danger of falling limbs or failing canopies. And if a windy day or wintertime ice storm suddenly leaves you with a chaotic mess in your yard, we also offer emergency tree services on a 24/7 basis.
So get in touch with the Excel Tree Care team for hazardous tree removal and assessment anywhere in Greater Atlanta! We're just a phone call—(404) 964-6508—or email (tyler@exceltrecare.com) – away.