Peaches, of course, are intimately associated with Georgia. With better than 130 million pounds of these delectable fruits produced here each year, it's little surprise they call us the Peach State. 
Alongside large commercial orchards, many homeowners and gardeners enjoy having a peach tree, or even a small grove, on their property—for the ripe fruits, of course, but also the considerable beauty of the springtime blossoms. 
Peach tree pruning can't be done willy-nilly, though: It's all about timing. So, when exactly should you be pruning your own peach trees? What's the best way to go about it? And how can Excel Tree Care help? Glad you asked!
Georgia Peach Tree Pruning & Other Structural Care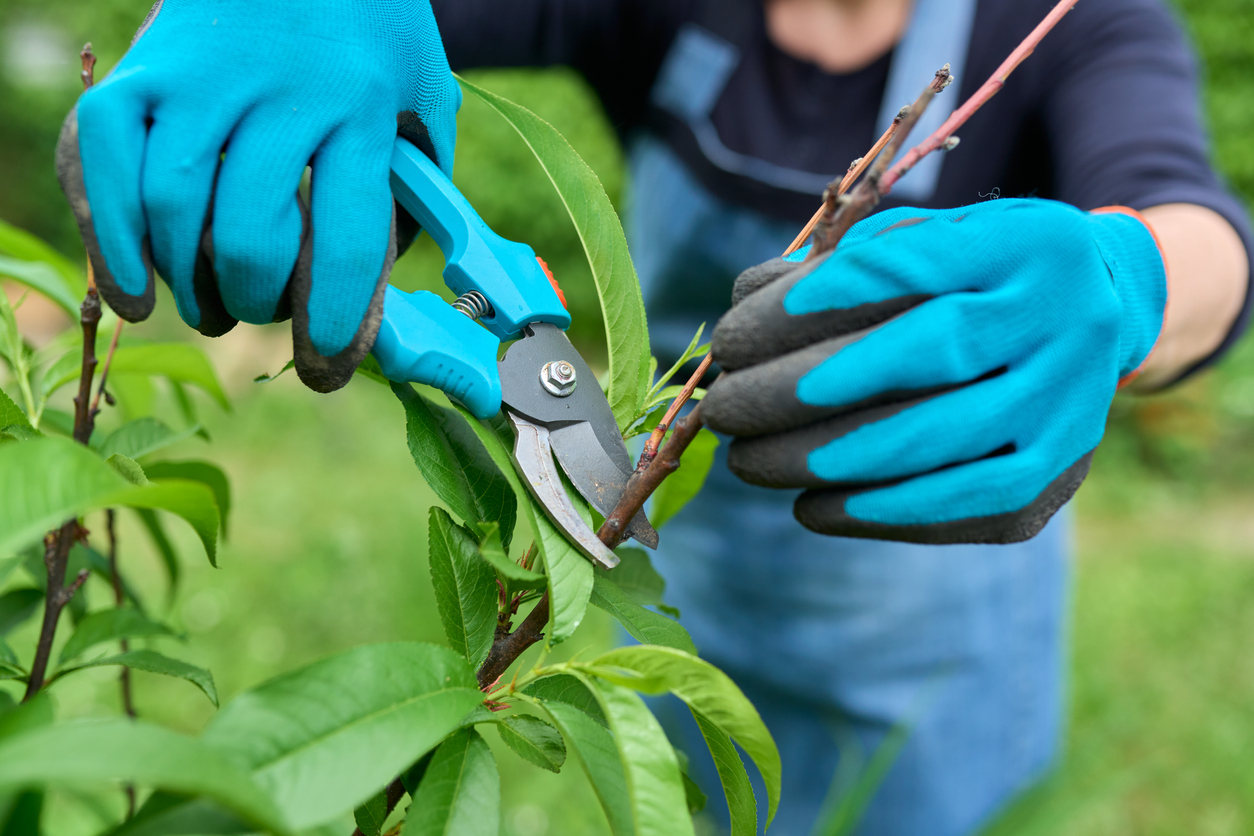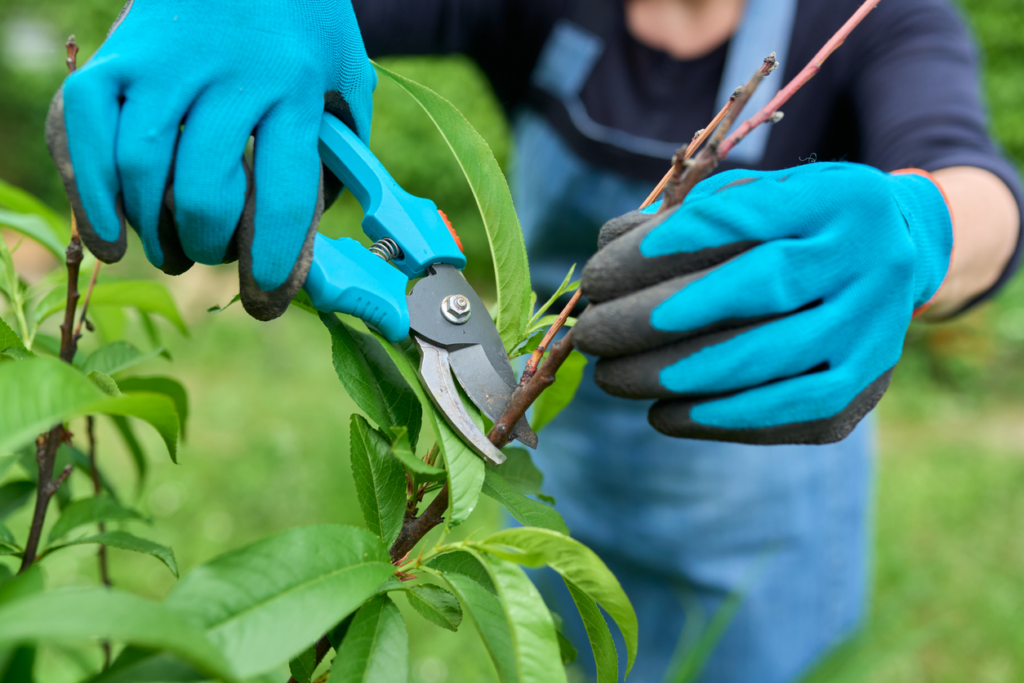 Pruning peach trees achieves many benefits, including promoting vigorous growth and high-quality fruit production while warding off disease and boosting the efficiency of thinning, harvesting, and other maintenance during the growing season. 
The ideal window for peach tree pruning is in late winter or very early spring, ahead of bud-out and blossoming. This allows you to make the necessary cuts while the tree is still in winter dormancy, while minimizing the likelihood the pruned areas will suffer freezing damage (a definite issue when pruning is done too early in the winter) and setting the stage for the most optimal growth as spring unfolds. Generally speaking, February is a good time to prune peach trees in Georgia.
One reason why proper pruning is important is that it makes the job of thinning your peach tree that much easier. Thinning removes excess fruit so the tree can prioritize remaining peaches, growing larger and more luscious harvestable product. A well-pruned peach tree won't require as much thinning, which is a time-consuming process.
Excel Tree Care: Your Source for Expert Care of Georgia Peach Trees in North Atlanta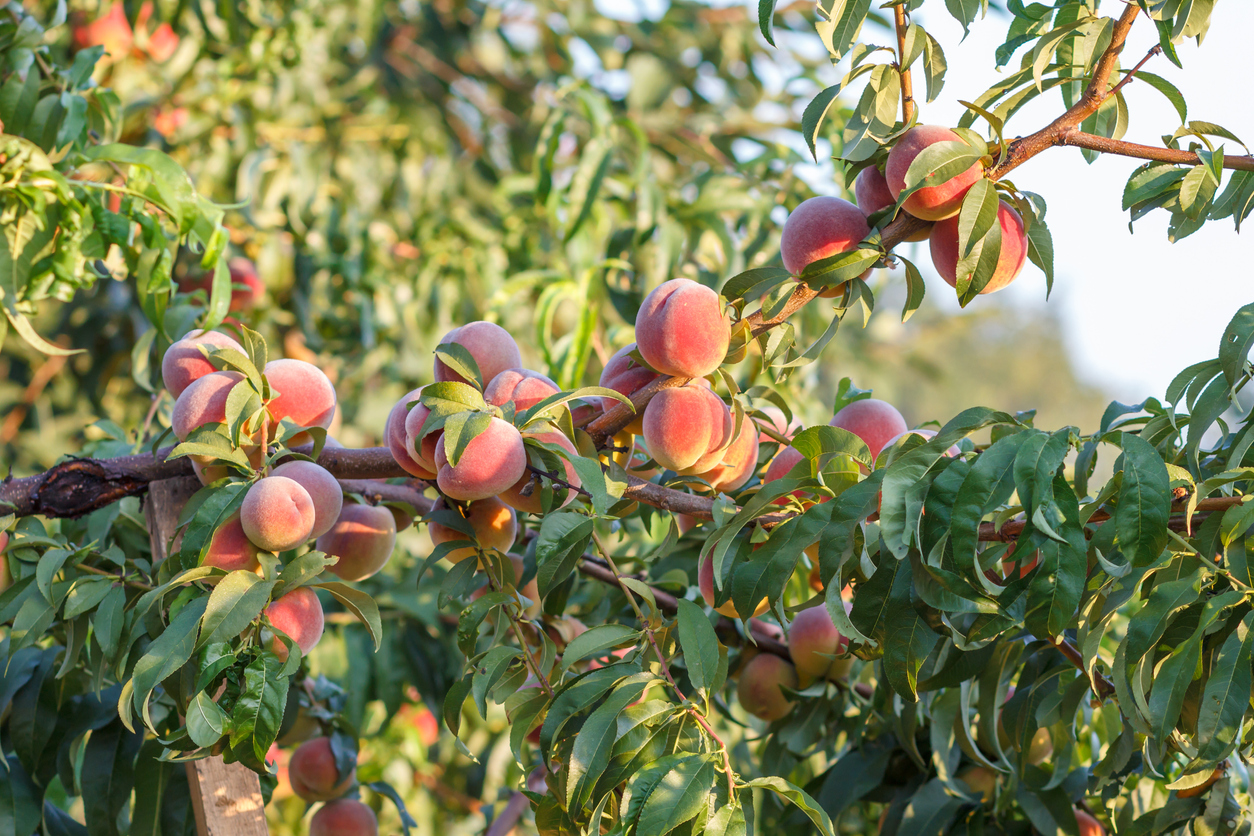 Armed with the best of intentions though they may be, many homeowners end up hampering the growth of their peach trees—even outright damaging them—with poor pruning technique. There's definitely a science to pruning, not least when it comes to fruit trees grown for a satisfactory harvest. Overzealous or improperly targeted cuts, or pruning done at the wrong time of year, can have big-time negative consequences.
Fear not, though: Here at Excel Tree Care, we offer expert peach tree pruning services for clients all across the North Metro Atlanta area! We'll prune and trim peach trees at the perfect time, and do so with an eye toward producing the most vigorous, healthy, and resilient trees possible. 
Reach out to the Excel Tree Care team for more information on our pruning operations and all of the other across-the-board arborist services we offer. You can contact us over the phone at (404) 964-6508 or right here on the website through our online contact form.